Metal structures manufacturers
As expert manufacturers of metallic structures, we are in a position to develop the most demanding projects and give full compliance to the demands of our clients. We have more than 30 years of professional experience. Specifically, we began our journey in 1986 and today we are a renowned metal chair factory that has been reaping the full satisfaction of a wide range of clients for decades.
We specialize in the production, assembly, finishing, storage and distribution of furniture and metal structures for the furniture industry. We strive every day to offer the best service without losing sight of the news and developments that may occur in the sector.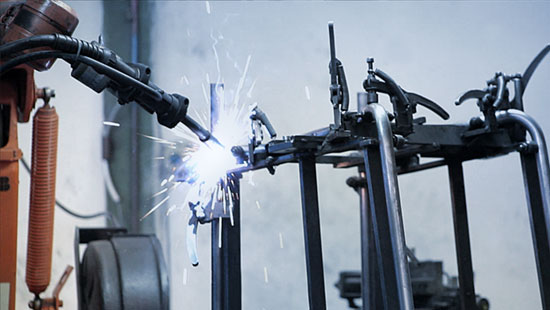 Expert manufacturers of metal structures
We have been developing projects for the most prestigious and internationally recognized furniture firms for years. Both metal furniture suppliers and their manufacturers are fully aware of the preservation of the environment. We were not going to be less and for that reason, in line with the environmental policies in force at national and European level, we have incorporated waste management as an added value of our professional work of manufacturing metal structures.
As a subcontracting company (outsourcing) we offer you at all times a wide range of professional solutions so that you can choose the one that best suits your needs in terms of metal structures in general and in the furniture industry in particular. We offer a first class service thanks in large part to the professionalism of our team, specialized and long-standing. For example, the technical department of Metálicas Martí participates frequently in R & D projects. Not in vain, we believe that investing in knowledge and technological improvements is a basic condition to succeed in the sector and always be able to offer the best and fastest response to the customer.
Contact Form
Please enter your information and indicate the reason for your inquiry. We will get in touch with you as soon as possible.
If you prefer you can also contact us during business hours, through the Customer Service phone:
(+34) 962 26 14 77