Metal furniture manufacturers
The metal furniture sector and its manufacturers are constantly evolving and we are a perfect example of this. One of the issues that differentiate us from direct competition is the important investment we make in technology.
All with the aim of offering customers first quality results and lower production costs. We also investigate new innovation processes to reduce and improve the production costs for example of our custom-made metal furniture.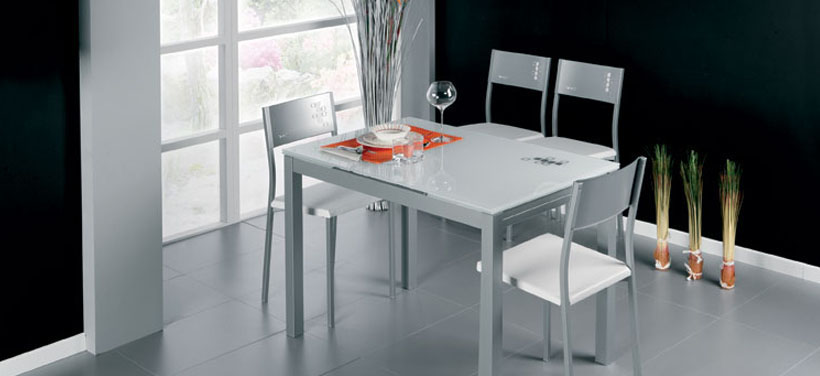 Metallic furniture company and leading manufacturers in the market
Our extensive experience in the world of metal makes us perfectly capable of developing high quality products for all kinds of customers looking for designer metal furniture, both for interior and exterior. All phases of the manufacturing process are in the hands of perfectly qualified professionals with extensive experience. Making use of cutting-edge machinery and resorting to first-rate raw materials. Our equipment offers a very high quality and a great productive performance. In our facilities we only have state-of-the-art machines.
To cover a large part of the market needs, we have four types of welding: manual and robotic mig-mag welding, tig welding and autogenous oxyacetylene welding. This same professionalism is what we put into practice during the process of painting the pieces. Just as the metal furniture sector and its manufacturers do, Metallic Marti uses thermosetting powder paint with a high production capacity.
Drying is carried out in linear tunnel kilns at a maximum temperature of 240º. When looking for a professional company remember that behind us there are more than 30 years of professional experience, which we started in 1986 and that today we are a renowned company that has been earning for decades the full satisfaction of a large portfolio of clients.
Contact Form
Please enter your information and indicate the reason for your inquiry. We will get in touch with you as soon as possible.
If you prefer you can also contact us during business hours, through the Customer Service phone:
(+34) 962 26 14 77