In our metal furniture factory we have the most experienced and best trained professionals in the sector. Among other things, we highlight the significant investment we make in technology to offer unquestionable quality results and reduce production costs as much as possible without compromising quality.
We have specific personnel dedicated to research to find new processes that help reduce and improve production costs, for example, our metal furniture design.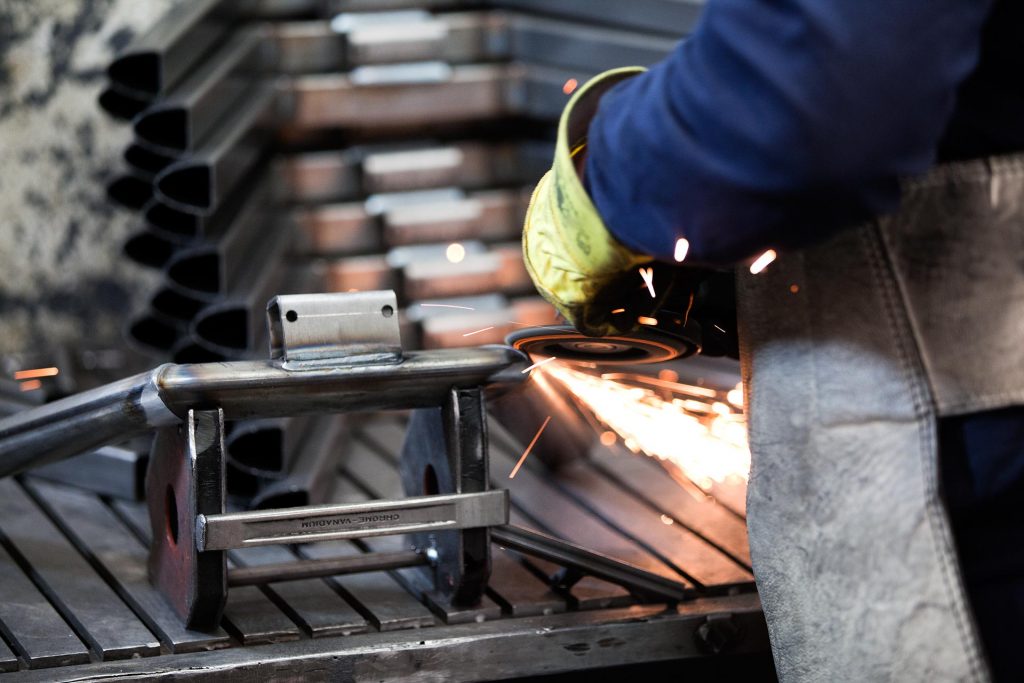 Reference metal furniture factory in the sector
Our long experience in the sector allows us to give light to high quality products for all kinds of clients, both individuals and companies. In our catalog you will find furniture for interior and exterior. As manufacturers of metal structures, we ensure that the entire manufacturing process meets the highest quality standards. Thanks to that we add specialization and experience.
Thanks also to that we have cutting-edge machinery that allows us to achieve a high productive performance. An example of our versatility is that we work with four different types of welding: manual and robotic mig-mag welding, tig welding and autogenous oxyacetylene welding.
In addition, in the process of painting the pieces, in Metallic Marti we use thermosetting powder paint, one of the best results they offer. We are specialists in the production, assembly, finishing, storage and distribution of furniture and metal structures. We have been turning, since our birth in 1986, to offer the best service attending to all the news and developments in the sector. In short, as a metal furniture manufacturer with more than 30 years of professional experience, we are a renowned brand that has gained the trust of a broad spectrum of satisfied and loyal customers for decades.
Contact Form
Please enter your information and indicate the reason for your inquiry. We will get in touch with you as soon as possible.
If you prefer you can also contact us during business hours, through the Customer Service phone:
(+34) 962 26 14 77